If you want to see a really big thing in the way of improvement, drive out to the home of Col. A.T. Nelson, where a truly laudable undertaking is in process of development.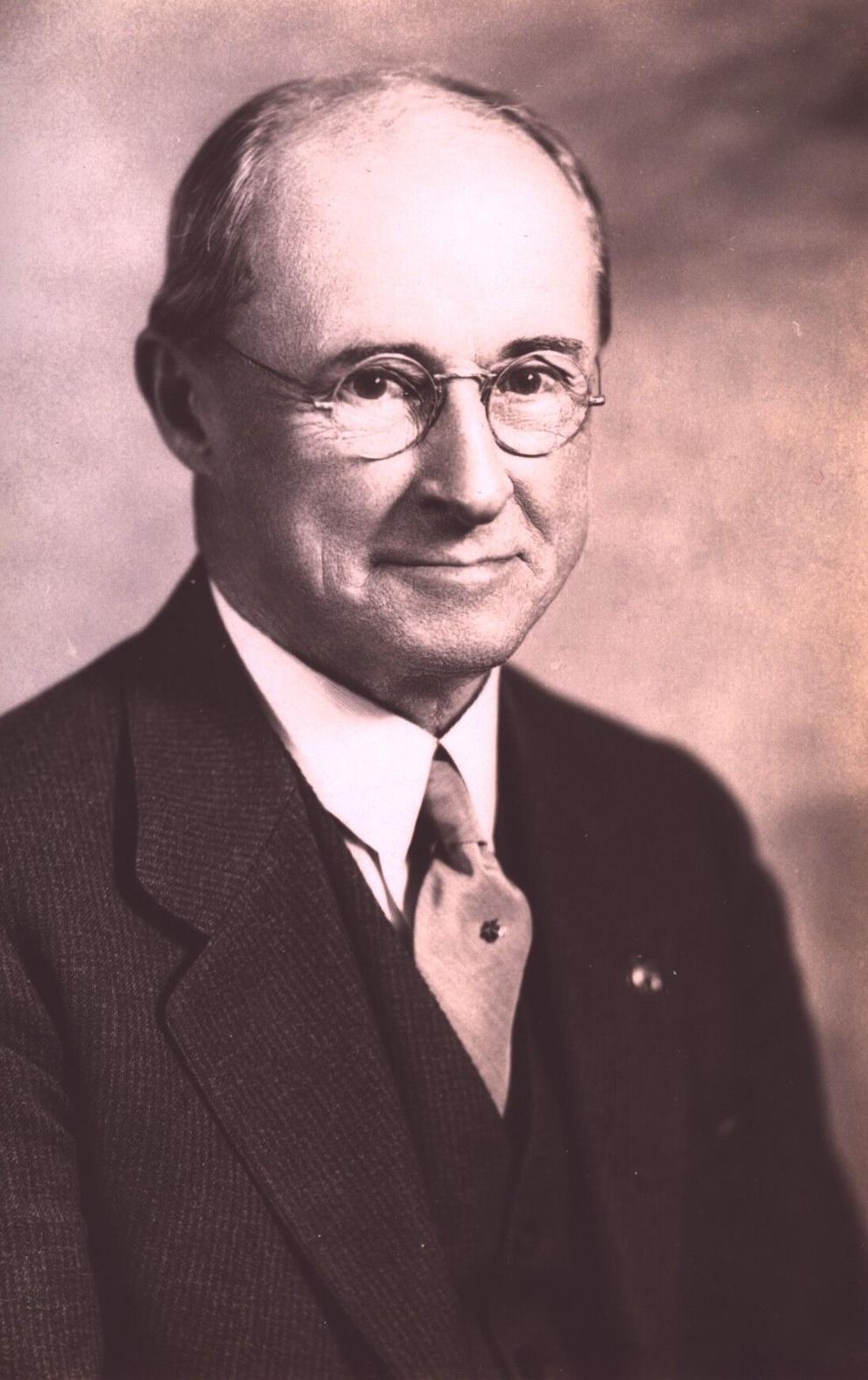 When the present route of Highway No. 14 (NOTE: the future Route 66) was chosen, it cut through several valuable pieces of Lebanon property, the owners of which suffered undoubted loss for which no adequate money compensation was available, in giving the ground for highway development. The H.A. Hoke place was one, and the Nelson place another, the highway passing directly through both pieces of property. Adding to the loss of ground, the residence property became less desirable, owing to the nearness of a main traveled highway with its dust, noise and other annoyances.
More than this, the highway was routed through the most valuable section of the Nelson 100-acre apple orchard, necessitating the transplanting of sixty fine Stark's Delicious trees, which may not survive the change in location.
All this is mentioned merely in recognition of the commendable public spirit that put the community's interest before private gain. In seeking to make the best of situation, Col. Nelson has evolved a plan to make the most of the Nelson acreage, and incidentally, add an improvement that will help to put Lebanon on the tourist's map.
So far as it affects his property and his personal interests, he is turning the highway from a possible liability to an asset and is so beautifying the section of it that crosses his place that it will resemble a driveway through a beautiful park. As a result of this work, passing tourists will remember Lebanon as one of the beauty spots of Missouri.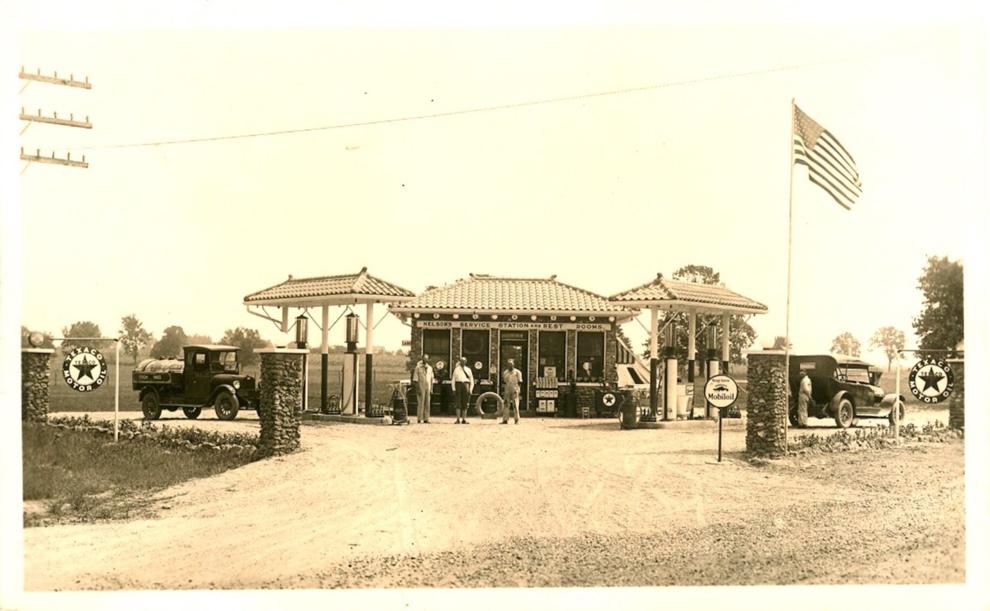 Going west, the highway first cuts through a tract of Nelson land lying between Jefferson and Madison avenues. Here, at the intersection of Highways No. 5 and No. 14, Col. Nelson is building a filling station, a very artistic building of cobblestones, with cobblestone pillars to mark the driveway entrances and land boundaries.
Southwest of the Madison avenue line, and opposite the Nelson home grounds, is a five-acre tract which has been planted to fruits of all kinds, which Mr. Nelson plans to offer to tourist trade.
On this tract are thirty-seven varieties of strawberries, eight of red raspberries, five of black raspberries, in addition to many varieties of blueberries, blackberries, dewberries, a new purple raspberry and 1,000 grape vines. There are also five varieties each of cherries, pears and plums, thirteen of peaches, and apple trees with such delectable sounding names as Starke's (sic) Golden Delicious, Golden Winesap, Grimes Golden, Wolf River, Winter Banana, Jonathan and a new Stark apple, Star King. By way of novelty, there is a gooseberry tree and a currant tree, in addition to the more common currant and gooseberry bushes. The different varieties make possible a succession of crops, prolonging the fruit season.
Between this tract and the highway is a broad parkway, 30x460 feet, which will have a flower bed 460 feet long and five feet wide. Fifty feet of it will be a "blue" garden, in which twenty varieties of blue flowers, including blue salvia, bachelor buttons, petunias, larkspurs, ageratum and other flowers of heaven's own hue will bloom. There will be fifty feet of poppies, with twenty-five varieties, a like extent of zinnias in golden yellow, old rose, polar bear and other varieties.
In addition, delphimiums, hardy lillie, summer poinsetta (sic), marigolds and other perennials and annuals will bloom in all their glory, while as an effective background there will be a row of hollyhocks 450 feet long.
On the other side of the highway, adjoining the Nelson home grounds, a row of fine maples parallels the highway, and here is a beautiful grassy parkway fifty feet wide. Beyond this are planted 100 peonies, 600 gladiolus and 100 iris, in addition to hydrangeas, spirea, wigelia rosea, mock orange, yellow and white honeysuckle and other shrubs and vines. A bed of 1,000 asparagus roots also has been set out here.
Along the whole tract, there will be nineteen ornamental cobblestone pillars. Mr. Nelson will also install a Delco electric light plant, which will furnish light and power. He has had a 244-foot well drilled directly on the highway and it now has ninety feet of water in it. The water will be available for the use of tourists and will be used for irrigation purposes, pipes for this having been provided. In the well, a Delco pump will be used.
The home and all the frame buildings on the place will be painted white, which will make them most attractive with their background of trees, grass and flowers. Mr. Nelson contemplates putting up a stone building in which he will handle his fruit.
Next week, spraying operations will be a part of the orchard work again, the salyx spray, the most important of all, being due.