Forty-eight years into her ownership of Lebanon's iconic Munger Moss Motel, Ramona Lehman still greets her guests with wide smiles, warm hugs and generous advice on what to see next on Route 66, the legendary highway outside her front door.
"My Route 66 people, they're my family," Ramona explained on a recent Wednesday after extended goodbyes to Roland and Brigitte Schweitzer of Munich, Germany, when they checked out of the motel.
Ramona was beaming after the Schweitzers showed her a German-language Route 66 travel guide that devotes a full page to the Munger Moss, identifying the motel as a "magic moment" along The Mother Road.
"I had some lovely people last night," Ramona said after she hugged the Schweitzers one last time and they departed in their rented SUV to a tire-repair shop Ramona had recommended.
Besides the German couple, the Munger Moss also was host that night to two men and a woman from Spain. "And I had a couple out of Oklahoma. He's an old cowboy," she said with a laugh.
"The people who travel Route 66, it costs a lot of money to travel Route 66, but they're all decent human beings," Ramona said. "They aren't out to destroy your place. They appreciate what you have. They appreciate that this place is like it used to be.
"And I get a lot of hugs."
At 81, Ramona Lehman is known worldwide among those who travel and treasure Route 66. The motel's office displays several of the honors she and her late husband, Bob, have received for their support of Route 66. And on June 15, she will receive another honor when, for the second time, she is grand marshal of the Lebanon Route 66 Festival parade.
The parade, which last year included about 100 antique, classic and custom vehicles, will leave the Lebanon Industrial Park at 10 a.m. that Saturday and travel west on Route 66, past the Munger Moss, to the festival site at Boswell Park, where participants will park for a cruise-in. The Munger Moss will be the site of a cruise-in the evening before.
A hard year
It's been a hard year for Ramona. Her beloved Bob, her husband and business partner, died Feb. 28 after battling cancer for several months.
"I'm fortunate I had 61 years with my Bob," Ramona said. "My primary job last year was just to take care of my Bob. I don't know how many trips I made to (doctors in) Springfield last year."
The story of the Lehmans' move from snowy Iowa has been told many times. After Bob was stranded in a farmhouse with 25 other people during a blizzard, he decided they should move south and buy a motel. While searching for one to buy in southern Illinois and in Springfield, Missouri, they stopped for gas in Lebanon and learned that the Munger Moss was for sale. They became its owners on June 1, 1971.
"The best thing we ever did was move down here," Ramona said. "I've met many, many people – thousands – as long as I've been here."
The Munger Moss had 73 rooms when the Lehmans bought it. "We were full, full, full," Ramona recalled with a smile. Competition was limited mostly to the other motor courts along Route 66, motels with names like the Forest Manor and the Holiday. Lebanon "didn't have the hotels like we have now," she said.
But the Munger Moss already was 25 years old, which meant plenty of maintenance work for Bob, such as replacing windows that had old-fashioned iron crank-outs.
Then came the gas shortage of the late 1970s. Gas went up to $1 a gallon (about $4.50 in today's dollars). Travelers stayed home.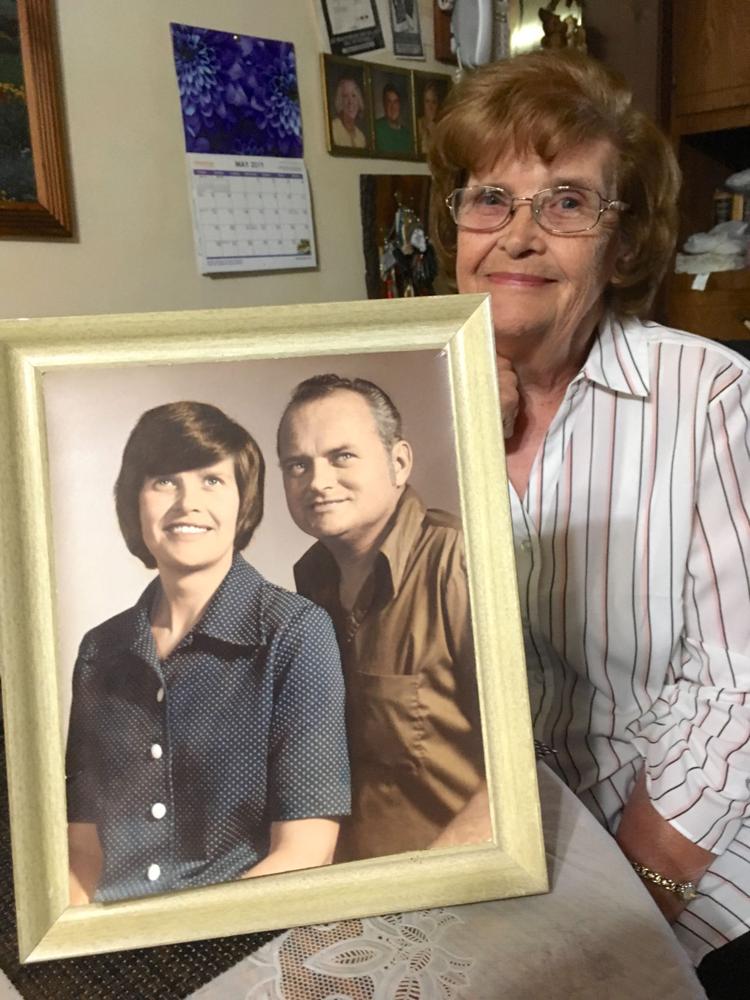 "We had rooms we didn't need, so Bob started making efficiencies" – rooms with kitchens created by filling in open areas between buildings. All the doors in the outside circle were replaced. "We were going through 500 gallons of propane a week just so people could take baths," Ramona said, so 25 new water heaters were installed. Plumber Jim Tate was kept busy one year from April to October installing new water lines.
Ramona remembers the support the Lehmans had from banker Jim Hayes. "He talked with Bob and said, 'You do what you need to do to make this thing better.'"
"You've got to fix everything – and they did," Ramona said. "If we hadn't done that, we probably would have gone under."
And then a funny thing happened: Not long after Route 66 was decommissioned nationally in 1985, interest in the old highway was rekindled. "Just like that, there were people wondering, 'where did Route 66 go?'" Ramona said.
"That's how I learned about Route 66, talking to these people."
Ramona became a believer in Route 66's tourism potential when she received a poster from Sweden depicting the Munger Moss sign. "It just makes you think, 'Oh, gosh!'"
Today, the Munger Moss has 44 rooms for overnight rentals and 17 two-room efficiencies for weekly rentals. Two of the overnight rooms were remodeled this spring with king-sized beds.
The recent Wagons for Warriors event and the upcoming Lebanon Music Get-Together are among the motel's busiest times. Other than special events, Ramona, said, most of her guests are traveling Route 66. Others are in Lebanon on business.
Not for sale
For a time last year, as Bob's illness worsened, the Munger Moss was for sale, which Ramona said no longer is the case.
"Bob was trying to sell it because he thought it would be easier for me," Ramona said.
"He forgot how much he made me learn about business. I can take care of myself. I have no intention of selling it now." Ramona said she believes Bob would support her decision.
"Bob is smiling down at me."
In fact, Ramona has a goal of operating the Munger Moss at least two more years.
"I would like to have 50 years," she said. "Do you think I could get in the Guinness Book (of World Records)? Sole proprietor of a Route 66 establishment?"
As the German couple left the Munger Moss office, Brigitte Schweitzer turned toward Ramona and said, "We will come back, maybe!"
"I'll be here," Ramona said.