After Bennett Spring State Park, Route 66 is "the other biggie" in Lebanon tourist attractions, city tourism director Rebecca Rupard told the Lebanon Rotary Club on Thursday.
Having two major tourist attractions like that in your backyard is "an amazing thing," she said.
Rupard, who began her tenure with the city Nov. 2, regularly attends meetings of the Lebanon-Laclede County Route 66 Society and the Lebanon Route 66 Festival Committee. She said she will accompany Ramona Lehman, a Route 66 Society board member and owner of the internationally famous Munger Moss Motel, to the April 10 meeting of the Route 66 Association of Missouri.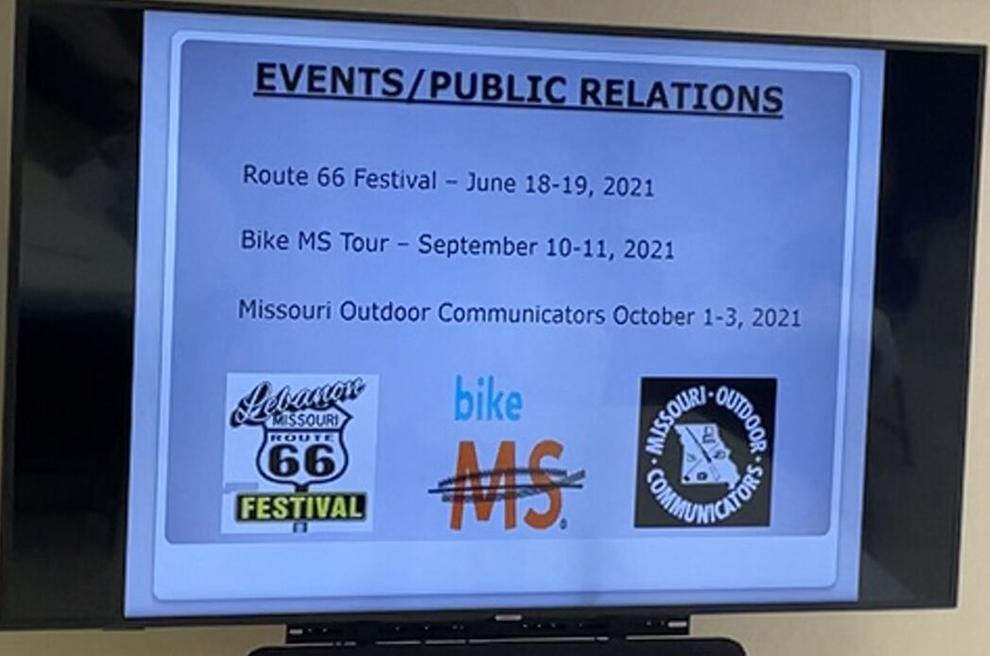 Her presentation included a slide promoting the Lebanon Route 66 Festival on June 18-19. Lebanon Tourism is a host of the festival along with the Route 66 Society, the Lebanon Parks and Recreation Department and the Lebanon Downtown Business District. Heritage Bank of the Ozarks is the presenting sponsor.
Rupard said Missouri tourism suffered in 2020 because of the pandemic with visitors down 15 percent and taxable sales from tourism down 11 percent. But Missouri last year still had 36.3 million visitors and $12.6 billion in taxable sales from tourism.
Even with the decreases, "that's a lot of money generated by tourism," she said.
But, with the pandemic easing, a recent poll indicated that 81 percent of respondents have solid plans for travel in the next six months. "I thought that was really promising," Rupard said.
Based on big crowds at recent Cowan Civic Center events, "people clearly are ready to get out on the road."
Rupard said Lebanon has received a Missouri Division of Tourism matching marketing grant for a $31,176 ad campaign. With the 90/10 split, Lebanon's expense will be only $1,188. "I really like that," she said.
Lebanon Tourism's print advertising, which largely targets women, has expanded this year to include Woman's Day and Good Housekeeping magazines.
Rupard noted that her mother, Barbara Gunter, was raised in Lebanon, and the Rupard family cemetery is on Route 66 near the Gasconade River Bridge.
"I think this is right where I'm supposed to be."