The Lebanon Route 66 Museum has acquired a Victorian bed set and a cigar showcase that once were part of the Nelson Hotel, curator Mark Spangler told the Lebanon-Laclede County Route 66 Society at Saturday's annual membership meeting.
Both will go on display soon at the museum, which is part of the Lebanon-Laclede County Library.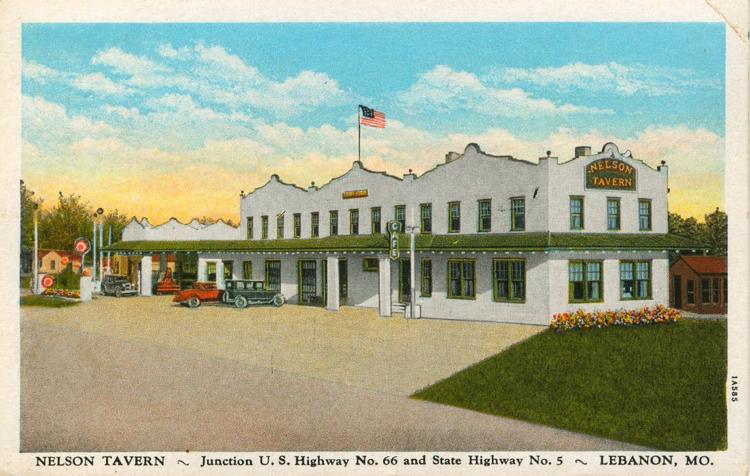 Spangler explained that items auctioned from the famed Route 66 hotel, also known as Nelson Tavern, after it closed in the late 1950s continue to surface, and the museum wants to add to its collection.
"Keep your ears to the ground on this Nelson Hotel stuff," Spangler said. "There's more of it out there."
Spangler said much of the Jim Powell Collection of old maps and research papers will be accessible to the public again in the Lebanon-Laclede County Library's Missouri Room. Powell, the founder of the Route 66 Association of Missouri, donated the collection to the Route 66 Museum shortly after it opened, but Spangler said the museum ran out of space to display the materials. The rarest of the materials will remain protected but still visible to the public.
The goal also is to digitize the Powell Collection and other historic materials that have become available through the library's new partnership with the Laclede County Historical Society. The library has begun uploading that material to a new Facebook page, "Laclede County Historical Collection."
Spangler encouraged museum visitors to shop at its gift shop. The gift shop helps support the museum, which does not charge admission.
Attendance at the museum set a record last year with 14,722 visitors signing the guestbook, library director Cathy Dame reported. The visitors were from 200 Missouri cities, 49 states and 58 countries.
Once again, the only state without a single museum visitor was Connecticut.
"I think we had the biggest summer we've ever had," Dame said.