Ramona Lehman, in her 52nd year owning the internationally known Munger Moss Motel, will receive a Lebanon Area Chamber of Commerce Community Achievement Award on Nov. 3 at the annual Wall of Honor Banquet.
Lehman, considered Lebanon's Queen of Route 66, is one of five 2022 recipients announced Thursday afternoon by Kenneth Howe, chairman of the chamber's Wall of Honor Committee.
Other recipients, in alphabetical order, are:
—Don Brenton, a fourth-generation educator, known as "Mr. B" during his 40 years teaching music in Lebanon schools.
—The late Mike Davis who, as president and CEO of Barton Engineering, worked on many projects with the city of Lebanon and also served 12 years on the Lebanon R-3 School Board and 12 years as president of the Lebanon Education Foundation Board.
—Don Day, a farmer for more than 40 years with wife Bobbie Sue and founder and host of the twice-yearly Starvy Creek Bluegrass Festival on the family farm near Conway.
—Eddie Smith, former Lebanon businessman who played major roles in many community activities through the years including spearheading the 150th anniversary celebration of Lebanon Schools.
"Each and every one has made their own unique contribution to the community," Howe said, explaining that the award celebrates extraordinary lifetime achievement.
"It's the highest honor, I think, that's offered in Lebanon and Laclede County."
The Wall of Honor Committee, which bestows the Community Achievement Award annually, was formed in 2000 by a group of community leaders functioning as a Chamber of Commerce committee.
Since the program began in 2001, 101 people have earned a place on the Wall of Honor at the Cowan Civic Center.
"It's supposed to be for something exceptional," Howe said. "And I think you'll find something exceptional about each of these people."
An Iowa blizzard was the impetus for Bob and Ramona Lehman to move to Missouri and buy Lebanon's Munger Moss Motel on June 1, 1971. During their tenure, the Munger Moss became an internationally known destination, its distinctive neon sign pictured in countless Route 66 books and travel magazines. While Bob busied himself with the motel's upkeep, Ramona became one of the foremost Route 66 ambassadors in the United States as well as Lebanon's Queen of Route 66. Bob died in 2019, but in her 52nd year of ownership, Ramona still greets guests with wide smiles, warm hugs and generous advice on what to see next on Route 66.
Ramona has been active in promoting Route 66 since her arrival in Lebanon, serving on the Route 66 Association of Missouri board and as founding secretary of the Lebanon-Laclede County Route 66 Society in 2002. She currently serves on the Route 66 Society board and is a Rotarian.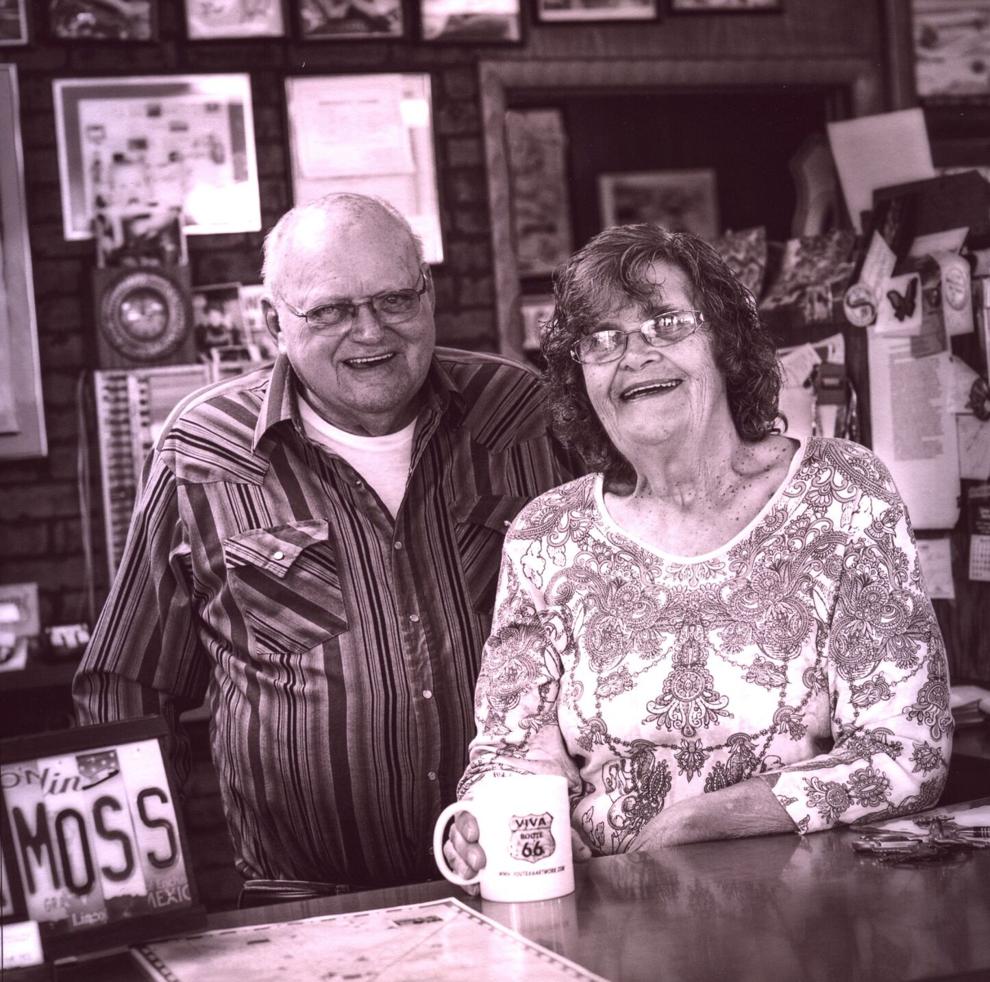 The Munger Moss Motel office is full of Route 66-related awards the Lehmans have received, including a Missouri House resolution honoring them on the motel's 75th anniversary in 2021 and a plaque for their induction earlier this year to the Laclede County Route 66 Wall of Fame.
Other Route 66-related Wall of Honor honorees in recent years were Marie Williams, former owner of the Vesta Courts and Holiday Motel, in 2017, and Glenn Wrinkle Sr., owner of Wrink's Food Market, in 2019.
The Wall of Honor Banquet will be Nov. 3 in the Cowan Civic Center foyer. A social hour is at 5:30 p.m. and dinner at 6:15 p.m. Tickets are $30 each or $350 to sponsor a table of eight. Reservations may be made by calling the Chamber of Commerce at (417) 588-3256. Seating is limited to about 200, and reservations are encouraged by late October.
"Every year is just fantastic," Darrell Pollock, chamber executive director, said.