Lebanon's newest Route 66 attraction is for lovers.
And it's ready for lovers who attend Saturday's Lebanon Route 66 Festival.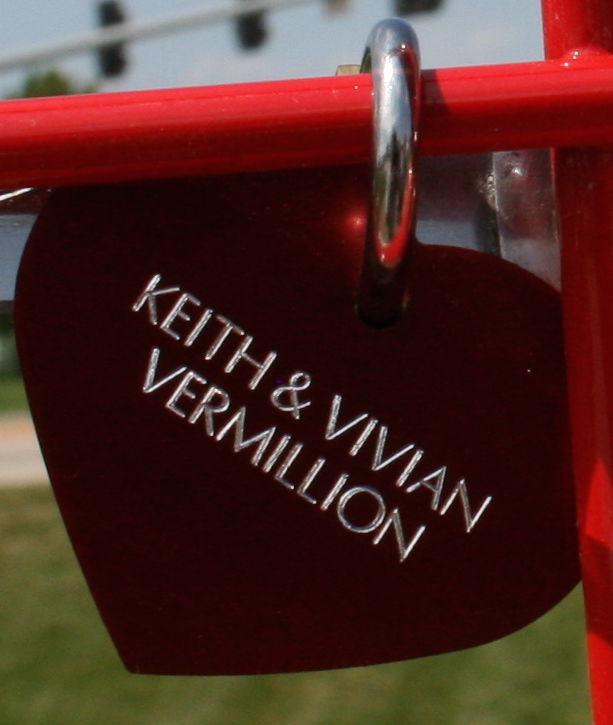 "Lock Your Love on Route 66" is a unique welcome sign that the City of Lebanon has installed at the "Y" intersection where Route 66 meets Millcreek Road (the original alignment of Route 66). Access is from the parking lot of Express Stop and Taco John's at 1215 Millcreek Road. The sign greets tourists entering Lebanon from either Route 66 or Exit 130 of Interstate 44.
The sign features two intersecting hearts with grids where couples can place a padlock that symbolizes their love – publicly if they include their names, privately if not. The idea is that they throw away the key, ensuring that their loves lasts forever. Similar monuments are popping up around the world.
Lebanon tourism director Nicole McGinnis has explained to the Lebanon-Laclede County Route 66 Society that the Instagram logo visible from both sides of the sign encourages couples to upload photos to the popular social-media site while in Lebanon.
Two padlocks already were on the Lebanon sign as of Wednesday morning.