Route 66 fans in the Ozarks will have a doubleheader on Saturday, June 15.
Not two baseball games, but two Route 66 festivals – one in Lebanon followed by one in Marshfield.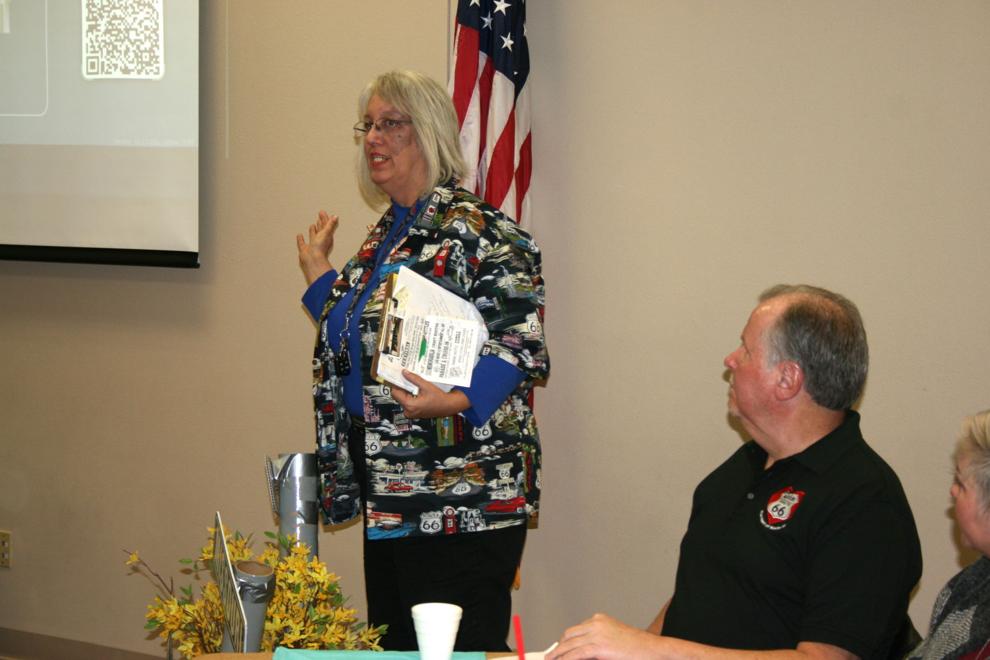 The 12th Lebanon Route 66 Festival will be the "opener," with the Webster County Route 66 Initiative's Carnivor Festival the "nightcap." The festivals are designed to complement each other, with festival-goers in Lebanon encouraged to drive 30 miles west on The Mother Road to Marshfield when the Lebanon festival ends mid-afternoon.
Loretta Young, chairman of the Lebanon-Laclede County Route 66 Society's Festival Committee, and Jill Phillips, president of the Webster County Route 66 Initiative, gave brief reports on their events Monday night at the Lebanon-Laclede County Route 66 Society's annual membership meeting.
Young announced that the featured band Saturday of the Lebanon festival will be The Bucket Band, a popular Kansas City-based cover band that plays classic rock from the 1960s and early '70s.
The Bucket Band will perform from 11 a.m. to 2 p.m., Young said Tuesday.
Saturday activities of the festival again will be at Boswell Park in partnership with the Lebanon Parks and Recreation Department. The festival begins on Friday evening with an "East 66 Block Party" involving businesses on East Route 66.
Phillips said the centerpiece of the Marshfield festival will be a sanctioned steak cookoff, thus the name "Carnivor Festival." The event also will include a cruise-in for classic cars and live music.
The group is raising money to erect City Route 66 signs on the Marshfield square.
Phillips encouraged Lebanon residents to drive Route 66 through Marshfield, instead of Interstate 44, when heading west.
* * * * * *
The Route 66 Society's annual meeting at the Lebanon-Laclede County Library attracted a crowd of about 80, with featured speaker Ross Malone, a 1963 graduate of Lebanon High School, the main attraction.
Malone, who has published 19 books about Missouri, spoke for an hour about "Unique Missouri."
Malone began by sharing a report from the Feb. 27, 1903, New York World "that the largest apple orchard in the world had 138,000 trees on 2,300 acres" The orchard, the newspaper said, "was said to be on a plateau near Lebanon." Malone noted that the Route 66 meeting was being held on the site of that orchard.
* * * * * *
Lebanon Tourism Director Nicole McGinnis reported on her efforts to promote Route 66.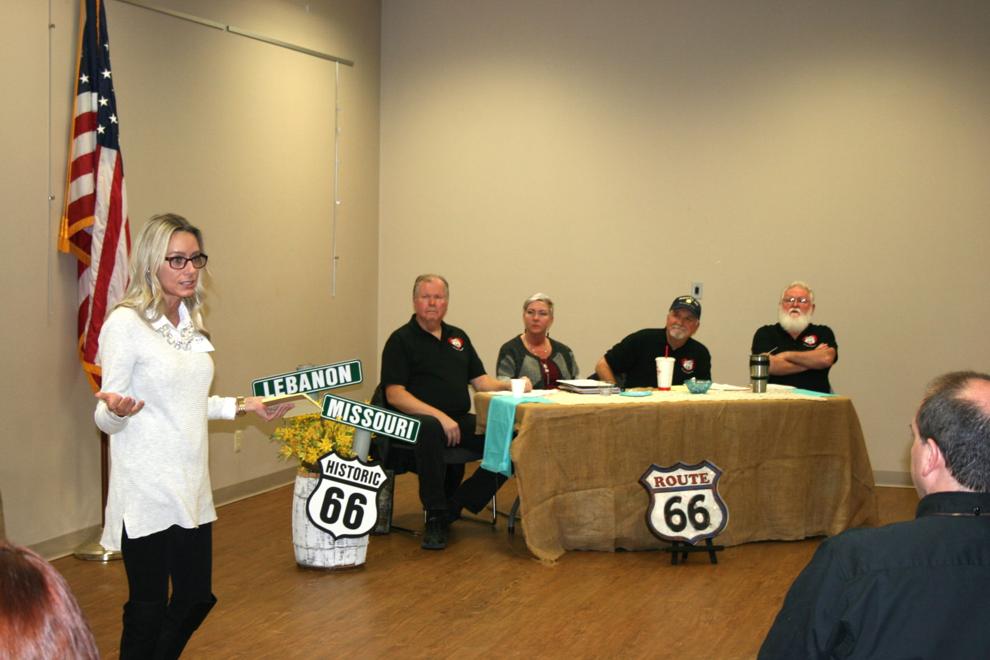 "There has been such an increase in interest in Route 66," she said, adding that the Missouri Department of Tourism has started putting some of its marketing money toward Route 66.
Local efforts to promote Route 66 include two new billboards on Interstate 44, a more robust Route 66 section on a new tourism website she is developing and the distribution of Route 66 material at outdoors shows at which she exhibits.
McGinnis said tourism generates $57 million a year in Laclede County. "I guarantee you that Route 66 is an important part of that."
* * * * * *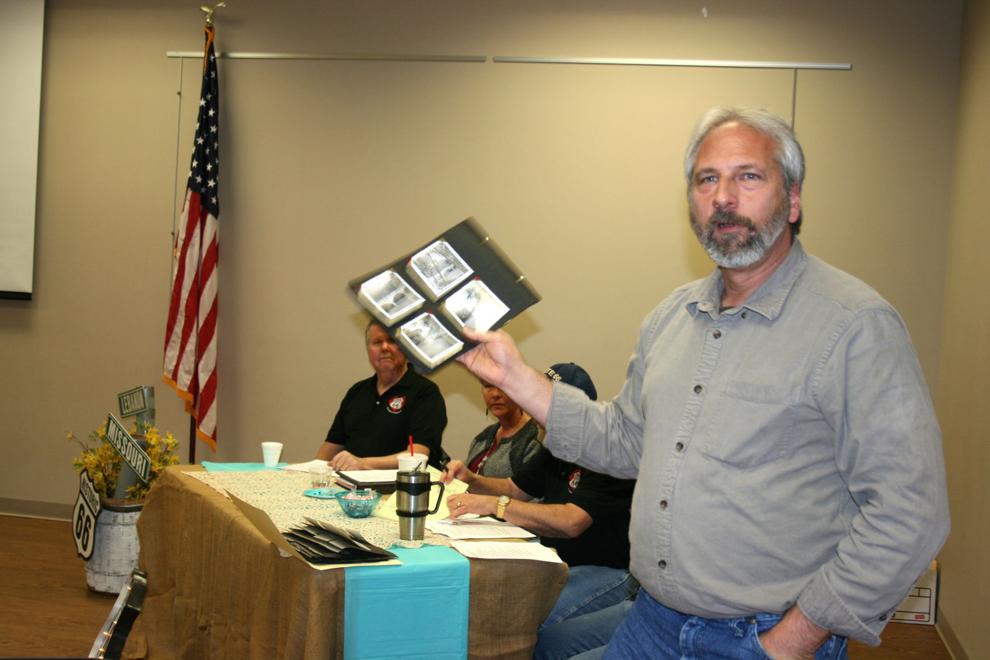 Mark Spangler, curator of the Lebanon Route 66 Museum, reported that the widow of Clifford Kerlin of Lebanon has donated to the museum a collection of photos of Lebanon and Laclede County that her husband shot in the 1950s.
Spangler explained that most of the historic photos people see are from postcards. Considering that travelers usually carried cameras, snapshots of local and regional landmarks by individuals are not seen as often.
The Kerlin collection includes 20 pages from a photo album – about 100 prints in all.
Besides more historic snapshots, Spangler said he is looking for journals from the Trail of Tears.