Long-planned demolition has begun on the two-story wing of what once was the White Sands Motel on Route 66 near the west entrance to Lebanon. The two-story wing is behind what today is Dowd's Catfish House.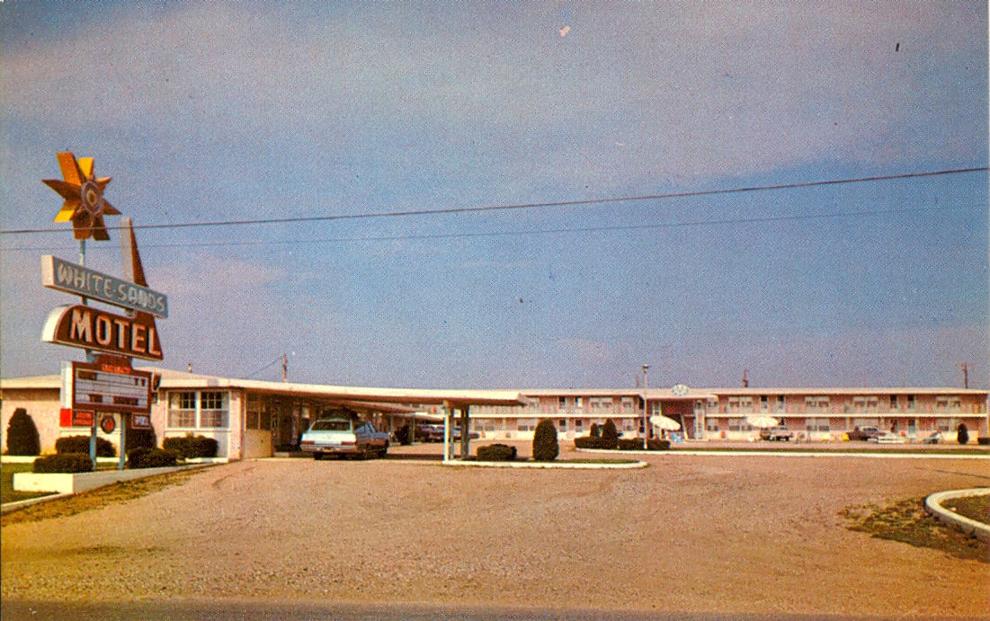 The single-story wing of the L-shaped property, most recently called the Historic Route 66 Inn, will be remodeled, refurbished and updated, according to the Oct. 17, 2020, Laclede County Record. The surviving units will retain a Route 66 theme.
The project is among several improvements planned for the Elm Street Corridor Improvement District established by the Lebanon City Council last year. Elm Street is the local name for what was Route 66 through Lebanon from 1926 to 1957.
A news release from the city at the time explained the project's goal: "Areas of Elm Street are considered blighted. This CID will create a funding mechanism to bring development and improvements to 31.68 acres on the west end of Elm Street. The developers have plans to renovate the area around the Historic Route 66 Inn, develop modern business and office space like Lexington Square and more. This will help bring more business into Lebanon and make the Elm Street corridor more attractive."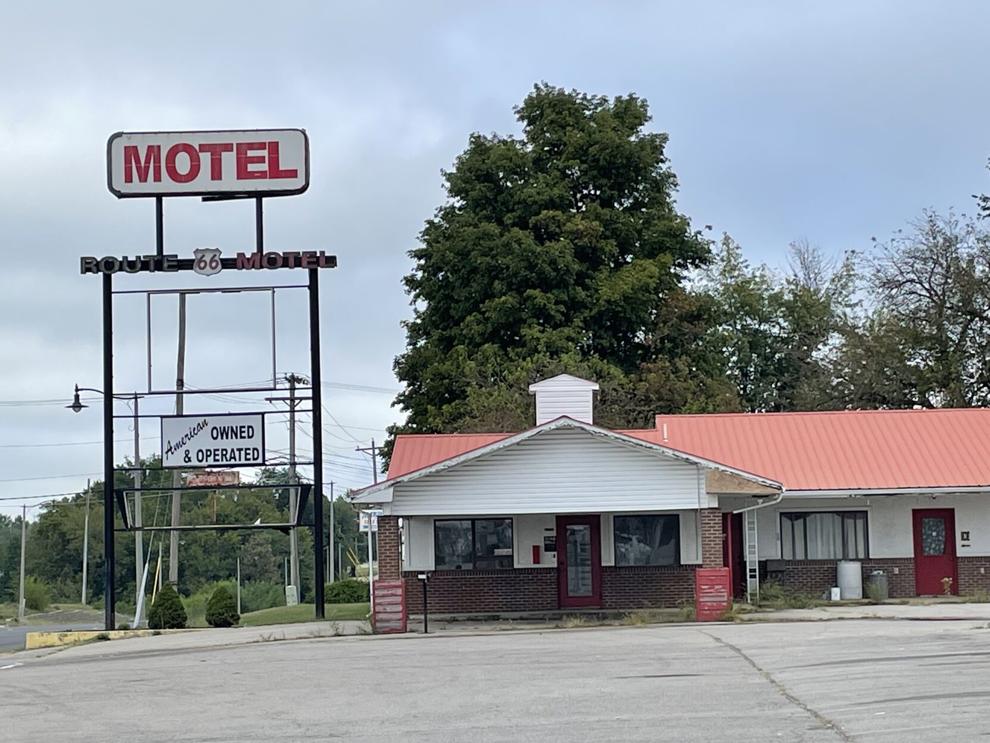 The White Sands Motel, once one of Lebanon's best, was built by Dale and R.G. Lillard, who also built the nearby Shepherd Hills Motel and Restaurant and Standard Station.
Some of the material for the White Sands came from old Army barracks at Fort Leonard Wood. The White Sands featured 32 rooms, air conditioning, with free TV, wall-to-wall carpets, panel ray heat, tub and shower and room phones. A restaurant and service station were next door. It also had a swimming pool.
The Shepherd Hills Motel and Restaurant survives today as the Americas Best Value Inn with only the east and south wings remaining from the original U-shaped complex.