Lebanon's first two Route 66 banners are up, and another 30 will line Route 66 before the Lebanon Route 66 Festival on June 20, Nicole McGinnis, the city's tourism director, told the Lebanon-Laclede County Route 66 Society board Tuesday.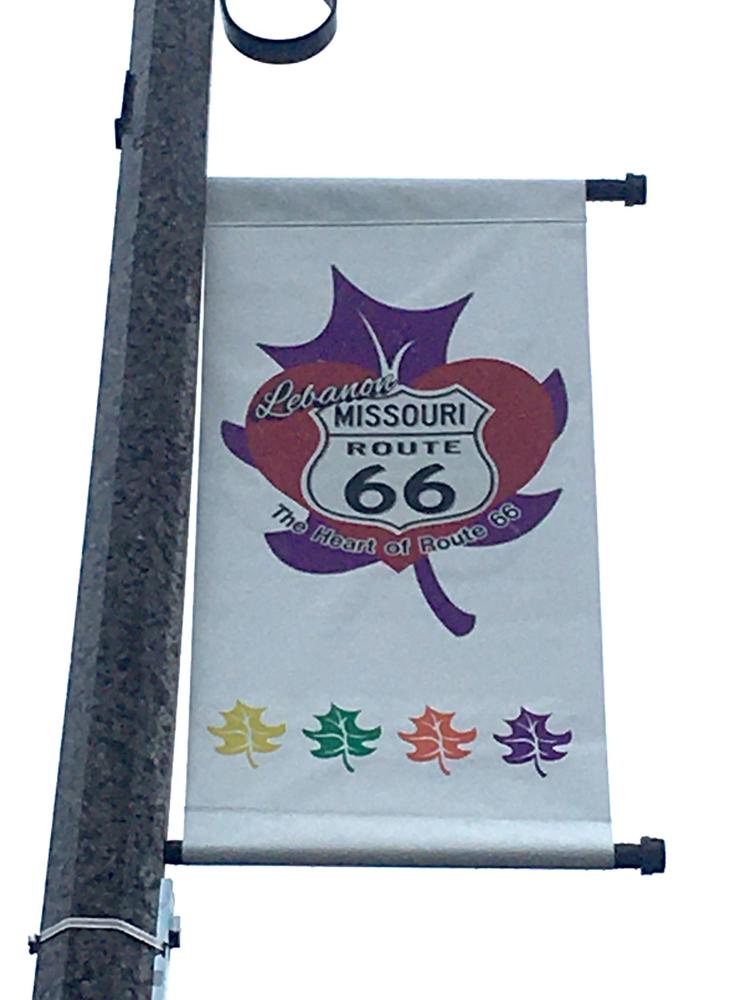 The first two banners are on poles in front of the Cowan Civic Center and across the street in front of Sing Rental.
McGinnis said a new welcome sign planned for the corner of Route 66 and Millcreek Road, by the Express Stop parking lot, will feature both the Lebanon tourism logo and the Lebanon "Heart of Route 66" logo. The sign also is scheduled to be up by the Route 66 festival.
"Two new things coming to our Route 66," McGinnis, who also is a Route 66 Society board member, said.
This was the first Route 66 Society board meeting since March 3. Attendance was limited to board members only, and tables were set up so they sat at least 6 feet away from each other. Seven board members attended in person and one by phone. The board originally had planned to meet outdoors the previous Tuesday, but that meeting was postponed because of the May 4 windstorm.
Most of Tuesday's meeting was devoted to the festival. (See separate story.)
In other business:
--The board agreed to erect a tree and sign at Boswell Park in honor of the late Bill Wheeler, founder of the Route 66 Society and the Lebanon Route 66 Festival, pending the approval of Lebanon Parks and Recreation officials.
--Board members saw copies of the 2020 Laclede County Route 66 Guide and Map. Distribution of the free, 48-page guide at key spots along Route 66 in Missouri will start around June 1 when more tourist locations have opened.
--President Bruce Owen reported that the replica Camp Joy sign over the Boswell Park sidewalk, in front of the Camp Joy cabin, still is in the works, as is the replica neon tubing at the Underpass Café near Phillipsburg. However, the reroofing project at the Twin Oaks gas station, also near Phillipsburg, is on hold for now.
--The board saw plans for an amphitheater that the parks department plans for Boswell Park. The amphitheater will save the Route 66 Society thousands of dollars annually on a stage for the Route 66 Festival.
--The Route 66 Society will resume its regular meeting schedule next month when the board meets at 9 a.m. June 2 at West Side Café.