"Route 66: Laclede County Memories 1926-1957," a 96-page collection of local photographs from the Route 66 era, originally published in 2002, will be reprinted by The Laclede County Record in partnership with the Lebanon-Laclede County Route 66 Society.
Books are expected to be available late this year or early in 2022. The price is expected to be $20. Details on where to buy copies and how to buy them will be announced later. No orders are being accepted yet.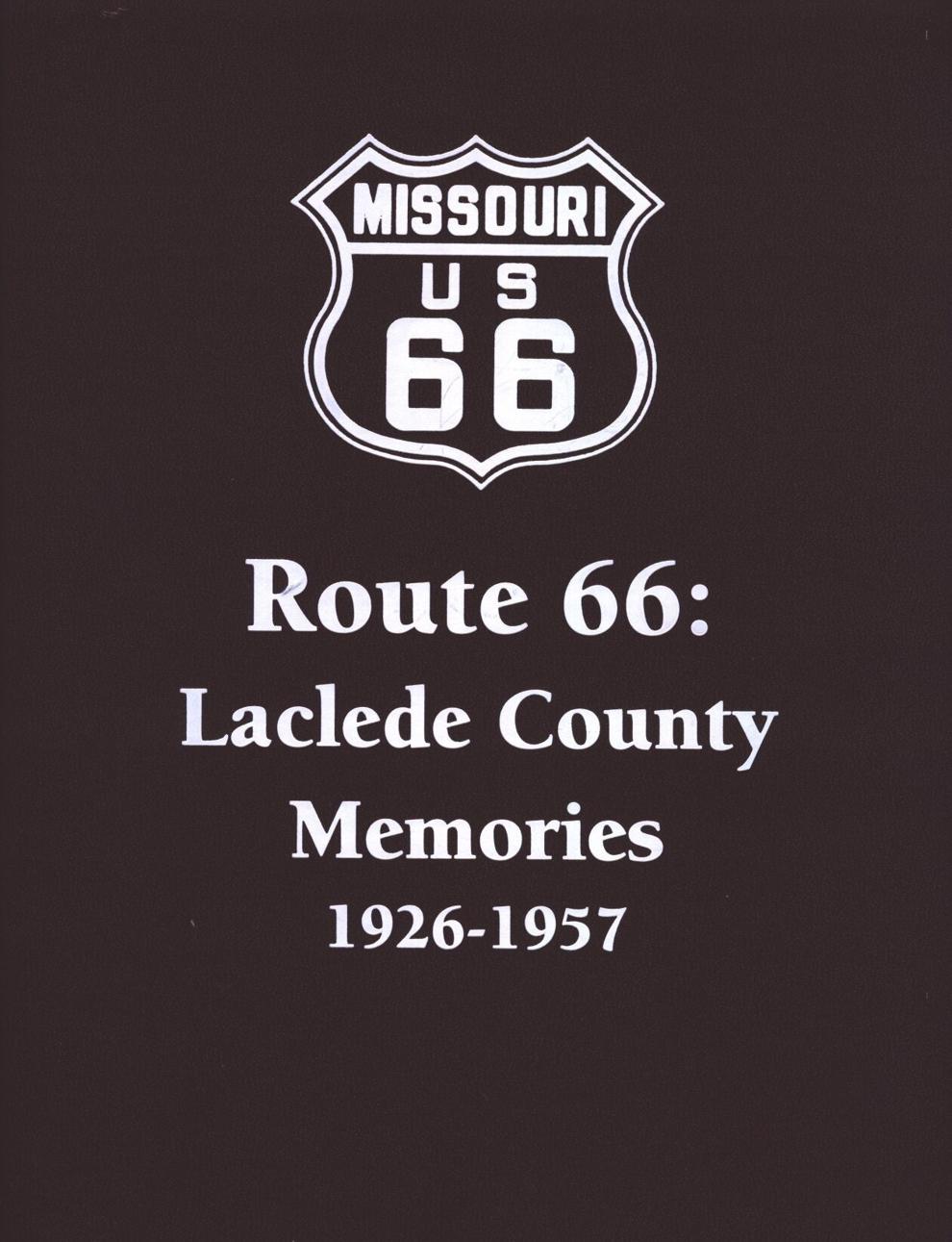 The original book was published in hardcover by The Lebanon Daily Record, predecessor to The Laclede County Record, with the encouragement and support of the Lebanon Route 66 Festival Committee, predecessor to the Route 66 Society.
The reprinted book will be softcover, but the photo pages still will be printed on glossy paper similar to that in a school yearbook. In order to reduce the price of the book further, the Record has sold Route 66-related advertising for the inside covers, the back cover and for a four-page insert that will appear in the middle of the book. All other pages will be exactly as they appeared in the 2002 version.
The book is divided into seven geographic sections, west to east, along Route 66 in Laclede County. Although many of the photos are of locations along Route 66, other local photos from that era were solicited. Most pages have three or four photos.
The photos were collected and organized and captions written by Kirk Pearce, who for a half-century has been a reporter and historian for the newspaper. The book was edited and the foreword and a brief Laclede County Route 66 history written by Gary Sosniecki, then the newspaper's co-publisher, now a board member of the Route 66 Society.
Sosniecki and Beth Chism, the newspaper's current publisher, have talked about reprinting the book for some time, but the project was delayed because the original printer no longer is in business. However, another book publisher, Walsworth, of Marceline, acquired the original negatives, which greatly reduces the project's cost.
About 1,500 books will be printed, double what were printed in 2002. Sosniecki said interest in Route 66 is much higher now, and the softcover version will be less expensive than the original book.
The newspaper and the Route 66 Society will share the expenses and the proceeds of the project.
"The Lebanon-Laclede County Route 66 Society appreciates that Beth and The Laclede County Record are making it possible for a new generation of readers to learn more about the Route 66 era locally through this book," Sosniecki said.