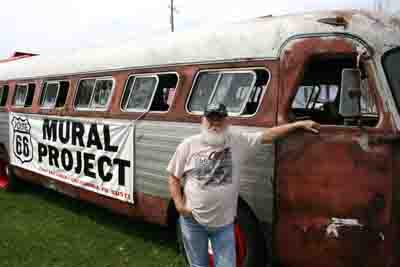 Board member -  Bill Jones
Bill practically grew up on Route 66. His grandpa, Harry "Shorty" Jones, opened a Shell station in the late 1920s on the south side of Route 66 in Lebanon, just east of where Laclede Electric Cooperative is today. Harry died in 1946, and Bill's dad, Bill Sr., took over the station, operating it until 1956 when it was torn down for the construction of Interstate 44. Bill Jr. can pinpoint the station's exact location, because Route 66 now curves left at that spot. The family still owned land across Interstate 44, so Bill Sr. opened Bill's Garage there. Bill Jr. later ran the garage for 10 years before retiring. Bill served as president of the Lebanon-Laclede County Route 66 Society from 2016 to 2020. He's pictured with the 1947 GM Flexible Bus he bought in 2016. While Bill owned the bus, it played a prominent role in Route 66 Society events. 
Board member - Gary Sosniecki 
Gary was the first vice president of the Lebanon-Laclede County Route 66 Society in 2002-03 when he and wife Helen were publishers of The Lebanon Daily Record. They retired back to Lebanon in 2016, and Gary served again as vice president for three years. He currently is a board member and webmaster. Gary worked full time in the newspaper industry from 1973 to 2016, including owning three weekly newspapers. In retirement, he wrote a column for The Daily Record for two years. A native of the Chicago area, Gary's interest in Route 66 began in 1969 on his first trip to Missouri for college. While living in Lebanon previously, he helped plan the first two Route 66 festivals, edited two newspaper special sections devoted to Route 66 and edited a hardcover book, "Route 66: Laclede County Memories, 1926-1957."
Secretary - Cathy Dame
Cathy, who previously served as president of the Lebanon-Laclede County Route 66 Society for 12 years, returned to the board as secretary in 2018. She is director of the Lebanon-Laclede County Library, home of the Route 66 Museum.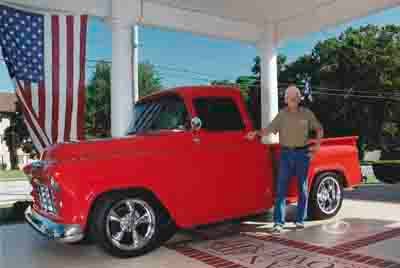 Board member -  Leland Townsend  
"I was born and raised here in Laclede County, have always lived in Laclede County, and most likely will continue to live here. As I have reached retirement age I see several of my former friends returning here to retire also, so it must be a good place to live. I have always been interested in classic cars and trucks along with Laclede County history and Route 66 history. I believe preserving and celebrating Route 66 will grow in the following decades, and that Lebanon and Laclede County will be one of the better focal points of that growth. I am also very grateful to all the people that have worked and will continue to strive to make this a very positive part of our community." Leland served as vice president of the Lebanon-Laclede County Route 66 Society in 2020.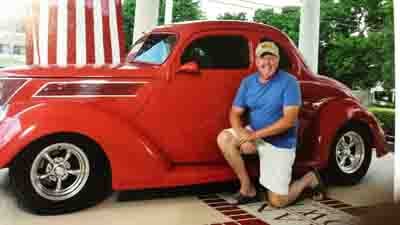 Treasurer - Cliff Claxton
"My fascination with Route 66 started with my father, who worked for two local oil companies, Ivey Oil Company in the '40s and '50s, and Home Oil Company in the '60s, driving an over-the-road gasoline transport. Occasionally he would allow me to travel with him, stopping at diners and gas stations along the way. Dad was an excellent storyteller, and he would share all the adventures of his trips along Route 66, some a bit gory. In 1968 I went to work for McDonnell Douglas in St. Louis traveling much of the old highway myself, especially the eastbound portion which was the last portion to be moved from the former Route 66 to the new interstate system. I still drive Route 66 when I have time to spare. Lebanon and Laclede County residents are truly blessed to have Route 66 pass though our county, town and lives. It has had an incredible impact on the local economy and our lifestyles. As a result of past and current efforts associated with Route 66, the potential is there of having a substantial resurgence of tourism and positive impact on our economy in the very near future. I am very proud to be part of this organization and their efforts."
Board Member -  Ramona Lehman
Ramona is Lebanon's unofficial "Mrs. Route 66" thanks to her dedication to the famed highway and to the iconic Munger Moss Motel, which she and her late husband Bob (who died in 2019) have owned since June 1, 1971. Ramona has been active in the Route 66 Association of Missouri and was the first secretary of the Lebanon-Laclede County Route 66 Society when it was founded in 2002. The lobby of the Munger Moss is a shrine to Route 66. A Missouri Department of Transportation brochure says: "Ramona and Bob Lehman have become internationally famous for their hospitality to travelers along the Main Street of America. Tour groups from as far as Canada, Norway and the Czech Republic make the Munger Moss a regular stop on their trips. In 2006, Ramona and Bob were presented with the Route 66 Preservation Foundation Business of the Year Award."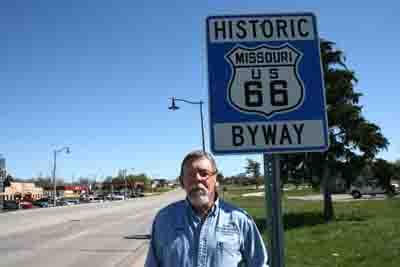 President - Bruce Owen
"I was born and raised in Laclede County and still run my business in Lebanon. I am proud to be the great-nephew of W.H. Owen and the great-grandson of Arthur Nelson. Both had key roles in bringing Route 66 to the route from Rolla to Springfield through Laclede County. Arthur and his son Frank were prominent businessmen on Route 66 and also donated land for Route 66 and to the community. Route 66 is an asset for Lebanon that can't be denied. I hope people from all around the world continue to travel and enjoy the Mother Road from now on." Bruce was elected president of the Lebanon-Laclede County Route 66 Society in 2020.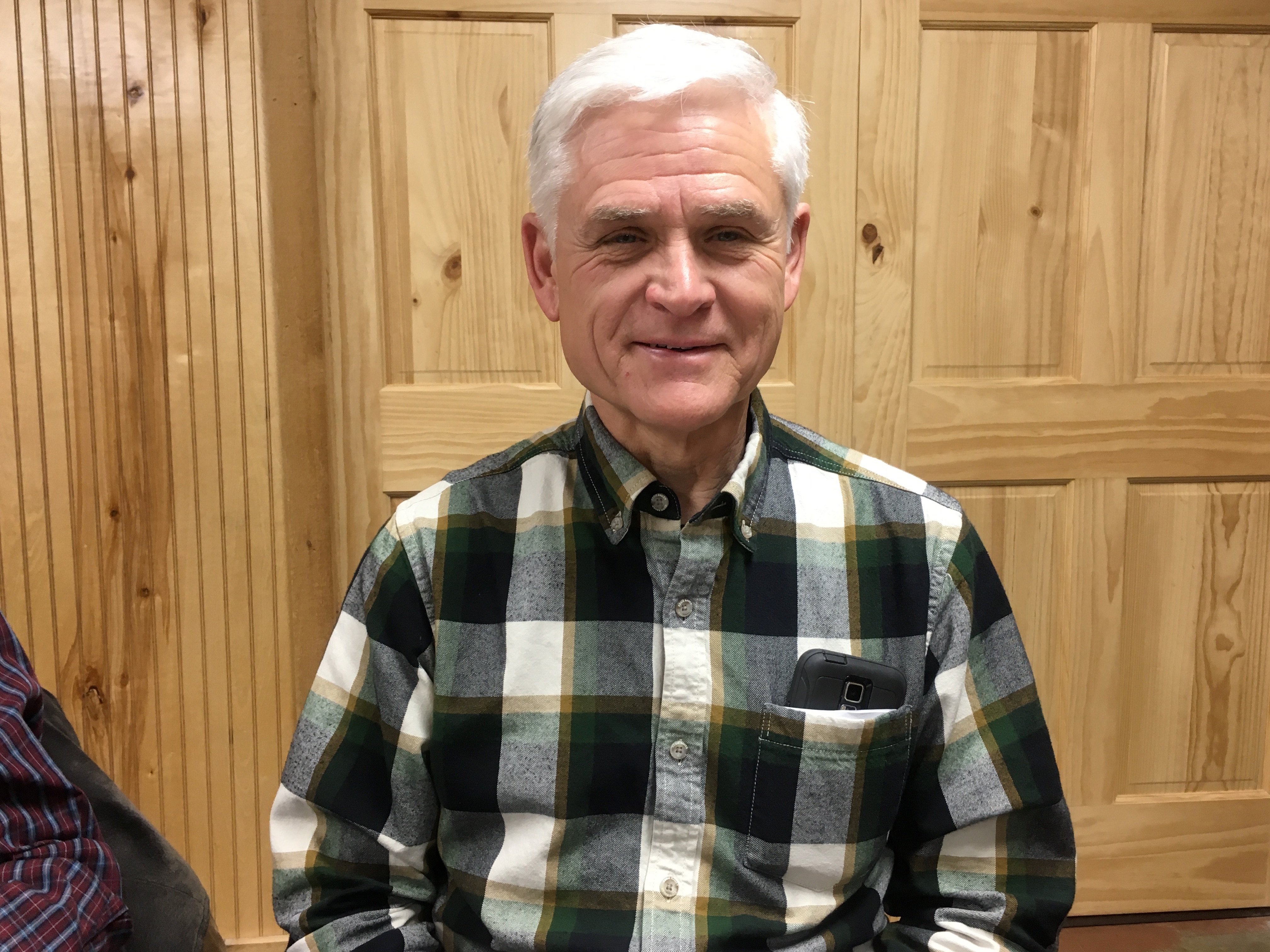 Board Member -  John Stowe
John was elected to the Route 66 Society board in 2018.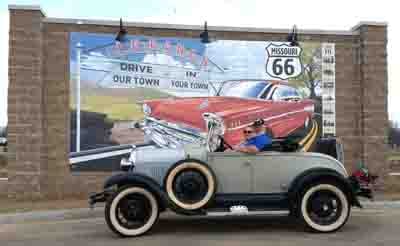 Board Member -  Chuck Jordan  
"Both my wife, Ellen, and I were born and raised along the Route in Lebanon, Missouri. My father was a mechanic for a Dodge dealership in Colorado and then Buick here in Lebanon. I have been hip-deep in cars from about 5 years of age, but my Route 66 involvement came later as I began to go to Waynesville, Missouri, to race slot cars. I-44 East then was Route 66. After we returned from 12 years USAF service, I worked at Fort Leonard Wood and drove Route 66 very often. The last four years before I retired, I drove the old road every day coming home. This gave me time to slow down, clear my head and shift gears from work to home. Ellen and I have driven Route 66 from the Fountain in Chicago to the Pier in Los Angeles and enjoyed the personal interaction with other travelers as much as we did the scenery and the travel. Our local Route 66 group is very active and provides good friends with common interests. We are also Cave State Cruisers members."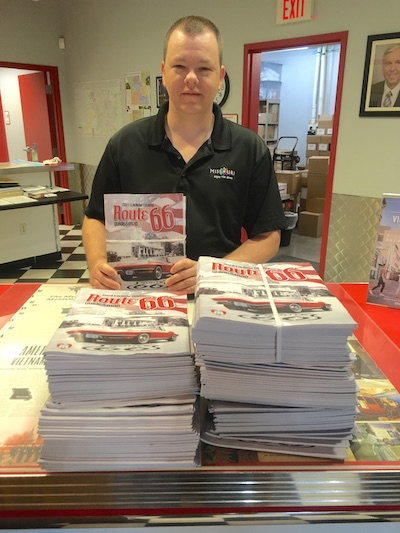 Vice President -  Michael Boggs
Michael Boggs was elected vice president of the Lebanon-Laclede County Route 66 Society in 2021 after serving on the board since June 2020. He also is a board member of the Route 66 Association of Missouri, elected in January 2017. 
Mike is a Certified Travel Counselor with the Missouri Division of Tourism with a background in marketing and sales management. He manages the Official Missouri Route 66 Welcome Center near Conway with a staff of six employees. Along with welcoming and educating travelers who are spending time in Missouri, he also represents the division at various events and festivals throughout the year, including many related to Route 66. At other times he may be traveling around the state collecting information relevant to marketing tourism for Missouri. Mike has been with the Missouri Division of Tourism since October 2013.
Attempting to be a bridge between tourism in Missouri and the Route 66 community is the main focus of the work that Mike does. As Route 66 gains more and more recognition and desirability, he uses his expertise to continue to promote the route as one of Missouri's top tourism destinations for both foreign and domestic visitors.
Mike lives in Lebanon with his wife Amanda and son Jacob. In his free time, he is very active in the community, loves spending time with family and friends, and enjoys sporting events of all types. Mike is also very active in serving his church, Family Church, on the production team and the hospitality team. He says his priorities are God, family, country, and Route 66!
BOARD MEMBER - JESSICA RODDEN 
Jessica Rodden was appointed to the board in October 2020.
"I was raised and currently reside in Laclede County, and I can't imagine living or working anywhere else. Working at the Lebanon Area Chamber of Commerce for four years helped to expand my knowledge of the impact Route 66 has on our community. I am fortunate to have that experience to assist in my current position with the City of Lebanon as the Promotions Event Coordinator. I was able to participate in the Route 66 Festival in 2020 and was humbled to become chairman for the festival for the 2021 year. I enjoy spending time with my family and teaching my three children the importance of preserving our history and ensuring they become involved in the community they live, work, and play in."
Jessica also is chairman of the Lebanon Route 66 Festival Committee.
EX-OFFICIO BOARD MEMBERS
Elliot Wilburn, assistant director of parks, City of Lebanon
Loretta Young, former chairman, Lebanon Route 66 Festival Committee
Darrell Pollock, executive director, Lebanon Area Chamber of Commerce
Mark Spangler, curator, Route 66 Museun, Lebanon-Laclede County Library