What goes better with the classic cars and nostalgia of a Route 66 Festival than the Top 40 hits of the 1960s and early '70s? That's why the Lebanon-Laclede County Route 66 Society again has booked The Bucket Band from Kansas City to perform Saturday, June 19, at the 2021 Lebanon Route 66 Festival.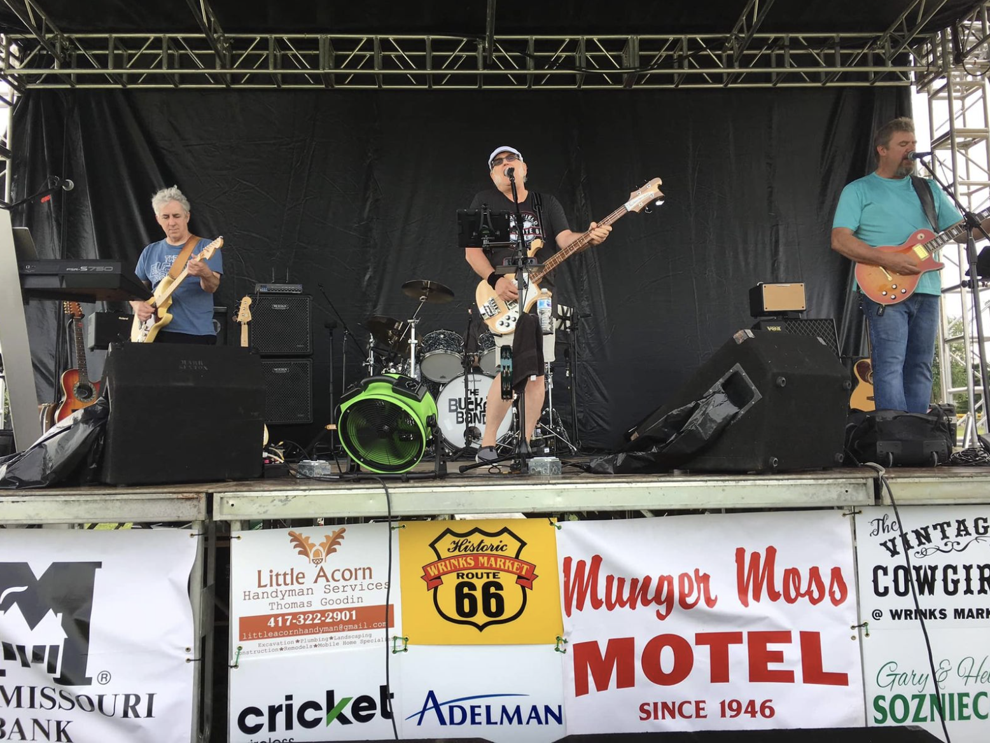 The band previously performed at the 2019 Route 66 Festival.
Here's how the band describes itself:
"The Bucket Band consists of veteran musicians from the Kansas City area who have been playing (in other bands) for 40 or more years. We all grew up listening to Top 40 radio (basically WHB in Kansas City) during the '60s and early '70s. While we all agree there's some great music from the late '70s and beyond, our main focus is the time when Top 40 Radio reigned supreme. When the 40 Star Survey always had 39 great songs (there was always one clinker -- face it, nobody wants to hear Chuck Berry's "My Ding-a-Ling" ever again).
"To learn these songs, we started from scratch. Instead of, 'Oh yeah, I kinda remember how that goes,' we've dissected the songs as if they were brand new to us, learned the harmonies and all the instrumental details that made the songs special to begin with. We aim to bring back the magic that you felt when you first heard these songs years ago.
"We're more like a tribute band, except that we don't stick to covering just one group. We cover an era."
The Bucket Band will perform in the new Boswell Park Amphitheater from noon to 2:30 p.m.
This year's festival – Lebanon's 14th– will include activities Friday night in downtown Lebanon and Saturday night at the Munger Moss Motel as well as the Saturday events at Route 66-themed Boswell Park. The complete festival schedule will be announced soon.