Planning for the 2021 Lebanon Route 66 Festival presented by Heritage Bank of the Ozarks continued Wednesday morning as 14 members of the festival planning committee met at the Lebanon-Laclede County Library to fine-tune the schedule for the event on Father's Day weekend.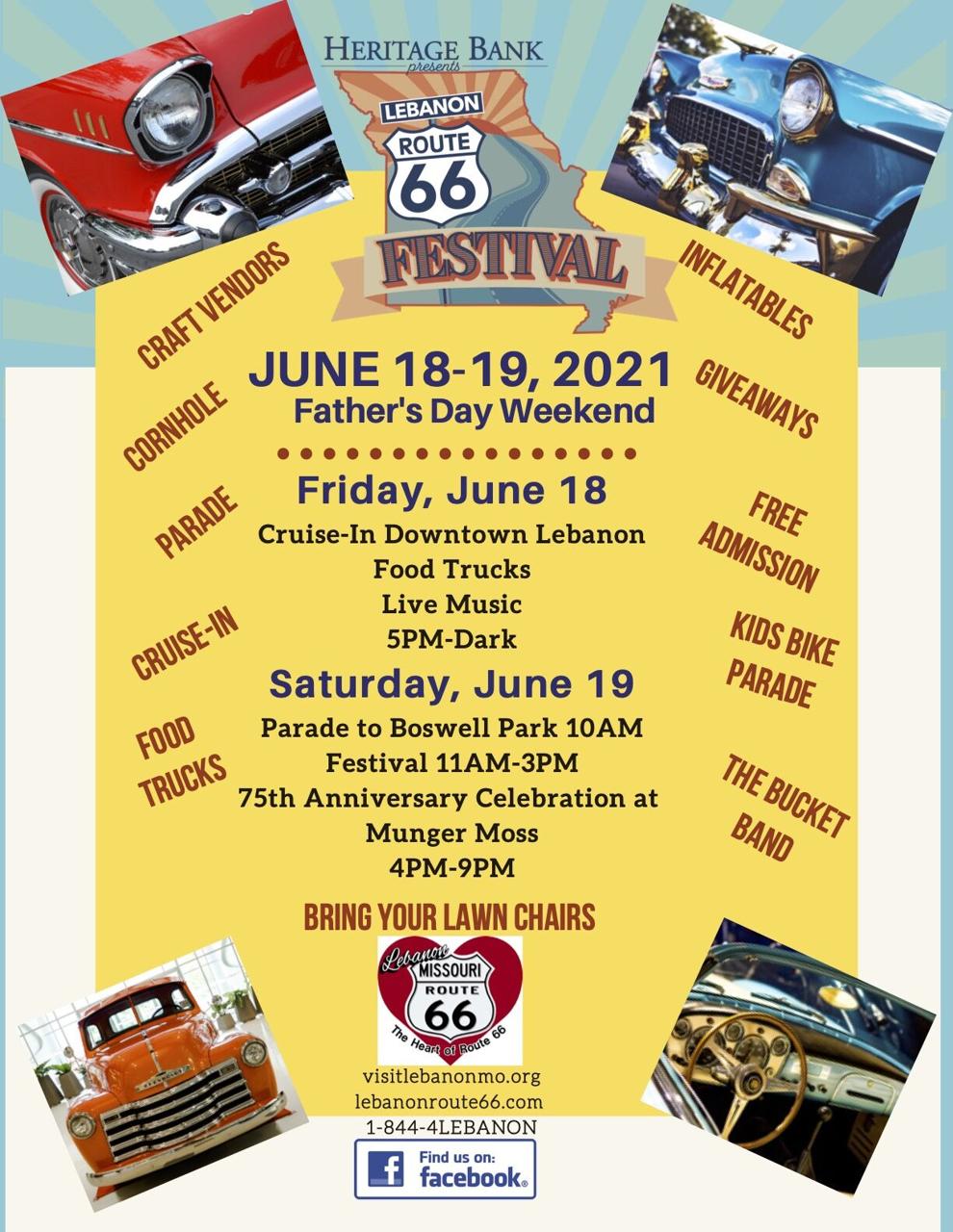 The festival opens at 5 p.m. Friday, June 18, in downtown Lebanon with a cruise-in, food trucks, a Route 66-themed art walk, music by Phat Mike and the Bartenders (7 to 10 p.m.) and other events.
Activities on Saturday, June 19, begin with a kids' bike parade at 8:30 a.m. at Boswell Park. Lineup for the annual Route 66 Parade of classic antique and custom vehicles will start at 9 a.m. on Wyota Drive in the Lebanon Industrial Park, east of the Munger Moss Motel on Route 66. At 10 a.m., the parade will roll west on Route 66 to Boswell Park for a cruise-in.
Pre-registration is not required. Owners of cars who want to participate in the cruise-in but not the full parade must join the end of the parade before it enters the park. This year no cars will be allowed on 66 Mural Drive and the park's cul-de-sac before the parade enters.
Saturday events officially kick off at 11 a.m. with a program followed by music by The Bucket Band from Kansas City from noon to 2:30 p.m. The band, which performs Top 40 songs from the 1960s and early '70s, also performed at the 2019 festival.
Food trucks, crafters and Route 66-themed vendors will be set up at the park. Activities will include a cornhole tournament and, for the kids, inflatables and a football toss. Spoof trophies will be awarded to cruise-in participants.
The festival moves at 4 p.m. to the Munger Moss for a celebration of the motel's 75th anniversary and the 50th anniversary of its ownership by Ramona Lehman and her late husband Bob. The celebration will include a cruise-in, a hog roast, funnel cakes and live music.
Vendor applications for Friday and Saturday can be found in the accompanying article.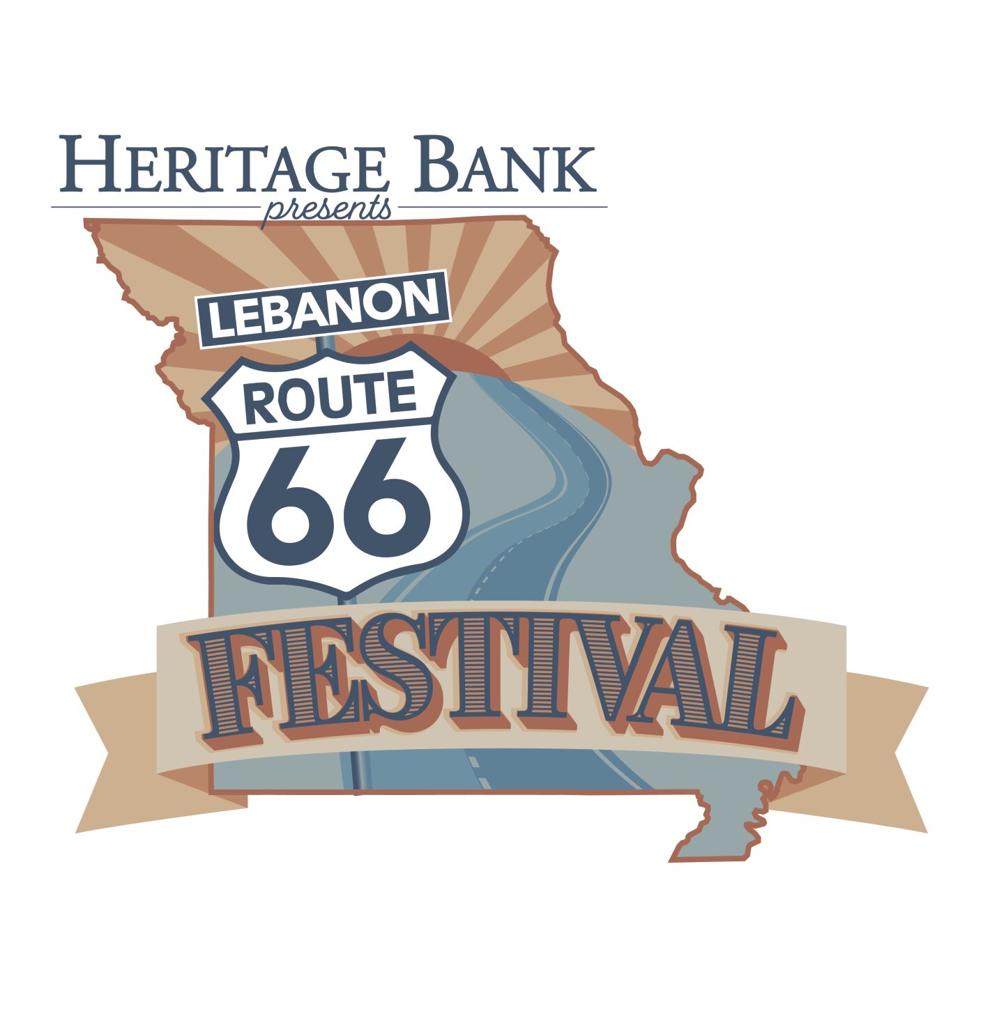 The festival theme ties in with the Missouri Bicentennial: "200 Years of Missouri, 95 Years of Route 66." This year is the 20th anniversary of Lebanon's first Route 66 festival, which was held in celebration of Route 66's 75th anniversary. The Lebanon-Laclede County Route 66 Society was created from the original festival committee and, as of 2021, will have been host of 14 festivals including five in a row at Route 66-themed Boswell Park.
Other hosts this year are the Lebanon Downtown Business District on Friday night, the Lebanon Parks and Recreation and Tourism departments on Saturday and the Munger Moss Motel on Saturday night. Heritage Bank of the Ozarks is the festival's presenting sponsor.
 "This is what a festival is," Jessica Rodden, chairman of the festival committee, said, noting the increase in the number of volunteers this year. "It's a multi-day event, multi-faceted … It's a group effort."