The Lebanon Route 66 Festival on June 20 at Boswell Park will give area residents and the Missouri Route 66 community a chance to enjoy music, food and classic cars in the fresh outdoors after being cooped up indoors for months during the peak of the pandemic.
"We want people to come out and have a good time – and be safe," festival chairman Nicole McGinnis said Wednesday morning as the festival committee met to review the updated schedule.
This will be Lebanon's 13th Route 66 Festival and the fourth in a row on Father's Day weekend at Route 66-themed Boswell Park. Lebanon's first Route 66 Festival was held in 2001 to celebrate the 75th anniversary of the Mother Road. The city of Lebanon's Tourism Department joins the Lebanon-Laclede County Route 66 Society and the Lebanon Parks and Recreation department as hosts this year.
Most events are free and open to the public. Attendees should bring lawn chairs or blankets as no formal seating is available.
A few concessions have been made because of the pandemic, including that no activities are planned for Friday night this year. The festival site on Saturday will include portable sanitation stations and porta potties as well as the regular park restrooms, and restrooms will be checked and cleaned throughout the day.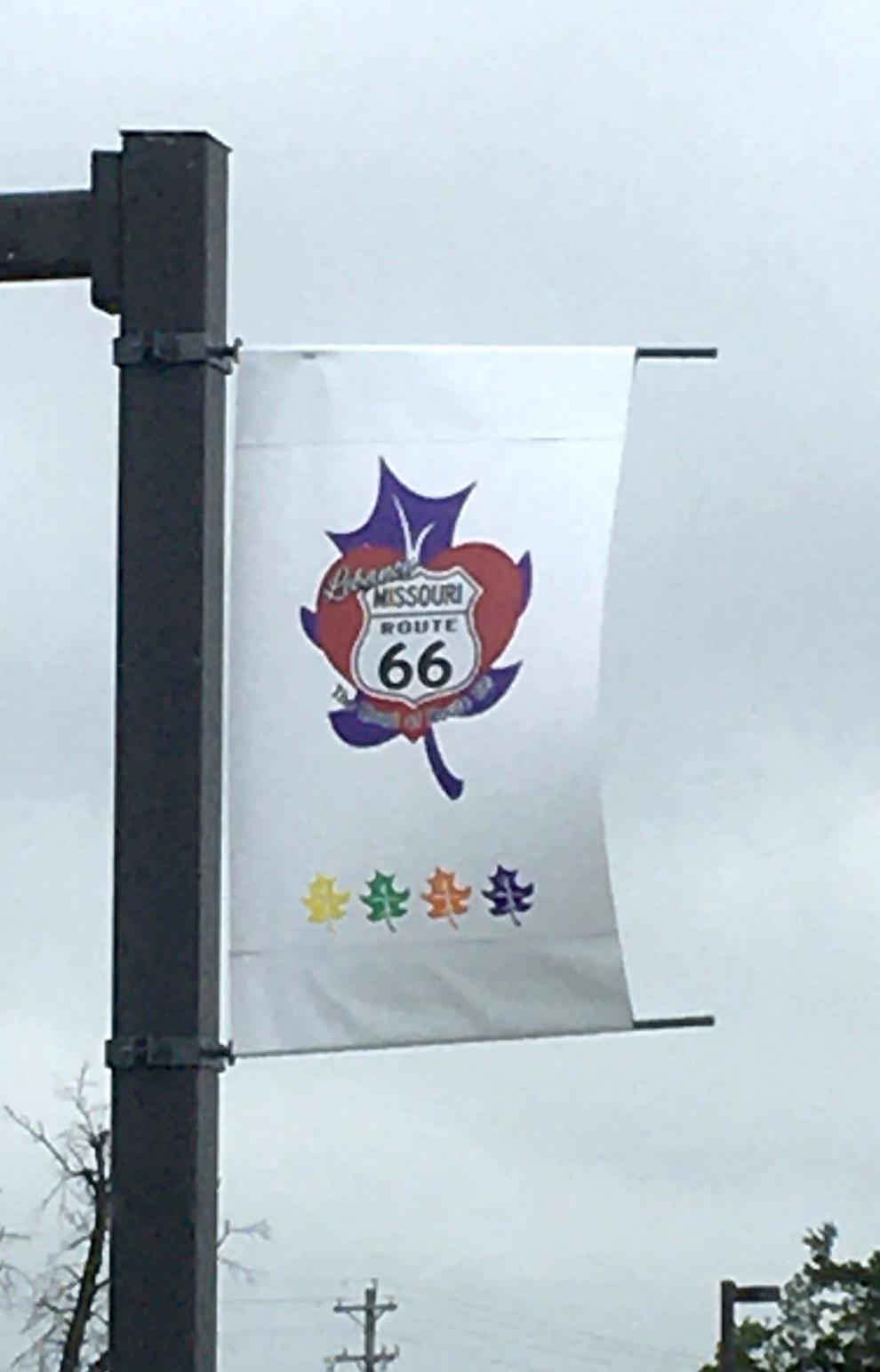 Festivities start at 9 a.m. when classic, antique and custom cars begin lining up for the Route 66 Parade on Wyota Drive in the Lebanon Industrial Park, east of the Munger Moss Motel on Route 66. There is no entry fee and no preregistration.
The parade will roll at 10 a.m. with U.S. Rep. Vicky Hartzler as grand marshal. Hartzler began her career teaching family and consumer sciences at Lebanon Junior High when she was known as Miss Zellmer. Hartzler also will speak at the festival at 11:45 a.m.
Several car clubs plan to participate in the parade and the cruise-in that follows at Boswell Park. If the weather is good, participation in the parade and cruise-in is expected to be high because so many events have been canceled elsewhere, including Springfield's Birthplace of Route 66 Festival. Several Springfield-area groups are planning a car cruise along Route 66 that ends at the Lebanon Route 66 Festival.
The featured musical entertainment this year is Dawson Hollow, a popular indie-folk band from Lebanon that will perform from 12:15 to 2:30 p.m. "Their music sounds like home, encompassing the nostalgia of folk while channeling the contagious energy of indie-rock," according to the website of GOA Music, the group's booking agency.
"Born and bred from six generations of musicians, this five-sibling band has deep roots in bluegrass and a career spanning over fifteen years. They have toured from one end of the country to the other, pushing the boundaries of their multi-genre acoustic shows. Their passion for music developed beyond their classic organic sound to include influences of folk, rock, blues, electronic vibes and even hiphop beats. Dawson Hollow is the newest evolution of their unique sound, creating music for the dreamer in all of us."
New to the festival this year is a corn-hole tournament sponsored by Lebanon Elks Lodge No. 2557. Registration at $10 per person is from 11 a.m. to noon. To pre-register, call Eric Cooley at (417) 718-8678.
The National Guard will provide games that include an obstacle course, battle balls and a football toss. Old Kinderhook Resort will provide a putt-putt golf game. Two bounce houses and face painting also will be available for kids.
Six food vendors will be on the grounds with offerings that include barbecue, kettle corn, pork rinds, yogurt, German food, baked goods, tacos, pineapple whip and ice cream.
Spots remain available for craft vendors, who may sign up through June 16 with Jessica Fox at (417) 532-4642.
Lebanon's new Route 66 banners already are hanging from light poles on 66 Mural Drive at the park. McGinnis, who also is Lebanon's tourism director, said 31 banners in all will be hung along Route 66 before the festival.
The festival T-shirts again are sponsored by a Route 66 business, this year Starnes Auto Body and Glass. The shirts feature Alva Starnes' 1955 Chevy Bel-Air, Route 66 Society member Dave Chastain's 1956 Chevy Bel-Air and the restored Camp Joy cabin at Boswell Park.
"We've had a really good committee that's worked very hard on this event for a long time," McGinnis said. "I think it's going to be a really good event, and our efforts are going to shine through."
Route 66 Society President Bruce Owen praised McGinnis and Fox for their roles in planning this year's festival. "They've really taken control and done a wonderful job," he said.