Fifteen businesses, each representing an historic Route 66 location in Laclede County, will participate in a "passport program" on the Friday night of the Lebanon Route 66 Festival presented by Heritage Bank of the Ozarks.
Ashton Light, executive director of the Lebanon Downtown Business District, told the Route 66 Festival Committee on Wednesday that the first 25 festival-goers who visit all 15 businesses will receive a tumbler as a prize. Three gift baskets will be awarded in a drawing of all those who visit the 15 participating businesses.
The festival, Lebanon's 14th since 2001, opens at 5 p.m. June 18 downtown on Commercial Street from Jefferson east to Washington and west to Jackson. Those blocks of Commercial will be closed to vehicular traffic except for classic cars, which will park along Commercial for the first of three cruise-ins during the festival. Jefferson (Highway 5) will remain open to traffic. Parking is available in the lots south of Commercial.
Light said the band "Phat Mike and the Bartenders" will perform on South Madison Street at Commercial.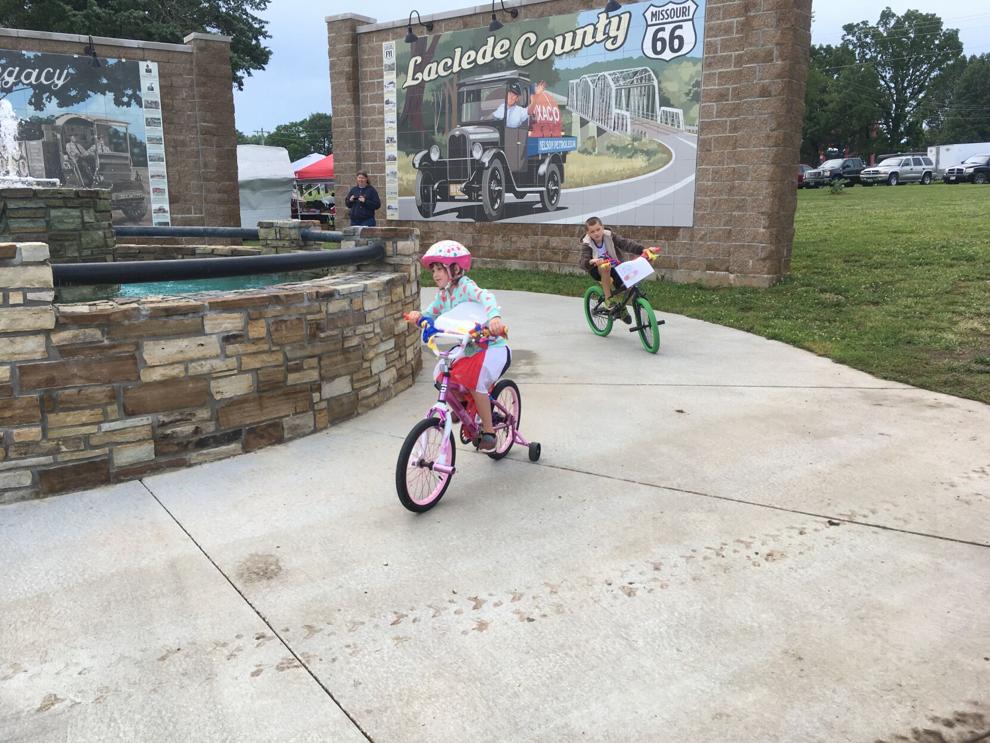 The festival will resume early Saturday morning with a kids' bike parade and decorated bike contest in the cul-de-sac at Boswell Park's Route 66 murals. Event coordinator Rachelle Jennings will announce the details shortly. The bike parade previously was held at the 2019 festival.
The now-traditional Route 66 Parade will roll at 10 a.m., ending at Boswell Park with a cruise-in. "The Bucket Band," a Kansas City group that played at the 2019 festival, will perform starting at noon on the new amphitheater stage.
Route 66 Society President Bruce Owen said erection of the prefabricated amphitheater is scheduled to begin next week if concrete work is finished this week.
Drawings will be held for two cash prizes of $66 every hour, Route 66 Society Treasurer Cliff Claxton said.
At Wednesday's meeting, the committee reviewed the event schedule and made some final decisions, such as the color of the festival T-shirts and entertainment for when the festival moves to the Munger Moss Motel late Saturday afternoon. The Munger Moss event, which includes a hog roast and a cruise-in, will celebrate the 75th anniversary of the internationally known motel and the 50th anniversary of its ownership by Ramona Lehman and her late husband Bob.
The committee also discussed how best to move Saturday's festival events to the Cowan Civic Center if rain makes it impossible to hold them at Boswell Park. The plan will be formalized in coming weeks. The festival never has been rained out in the four years it has been held on Father's Day weekend at Boswell Park.
The next Route 66 Society board meeting will be at 8 a.m. June 1 at the Boswell Park shelter. The next Festival Committee meeting will be at 8:30 a.m. June 9, also at Boswell Park. Volunteers are welcome to attend either meeting.